Safety

Efficiency

Innovation

About Wescott
Wescott is an international industrial multi-services provider. We provide innovative turnkey solutions across the sectors we work in, with a particular focus on energy and resources. We have made our impact through the development of specialist teams, with skill sets across the industrial fabric maintenance spectrum.
Latest News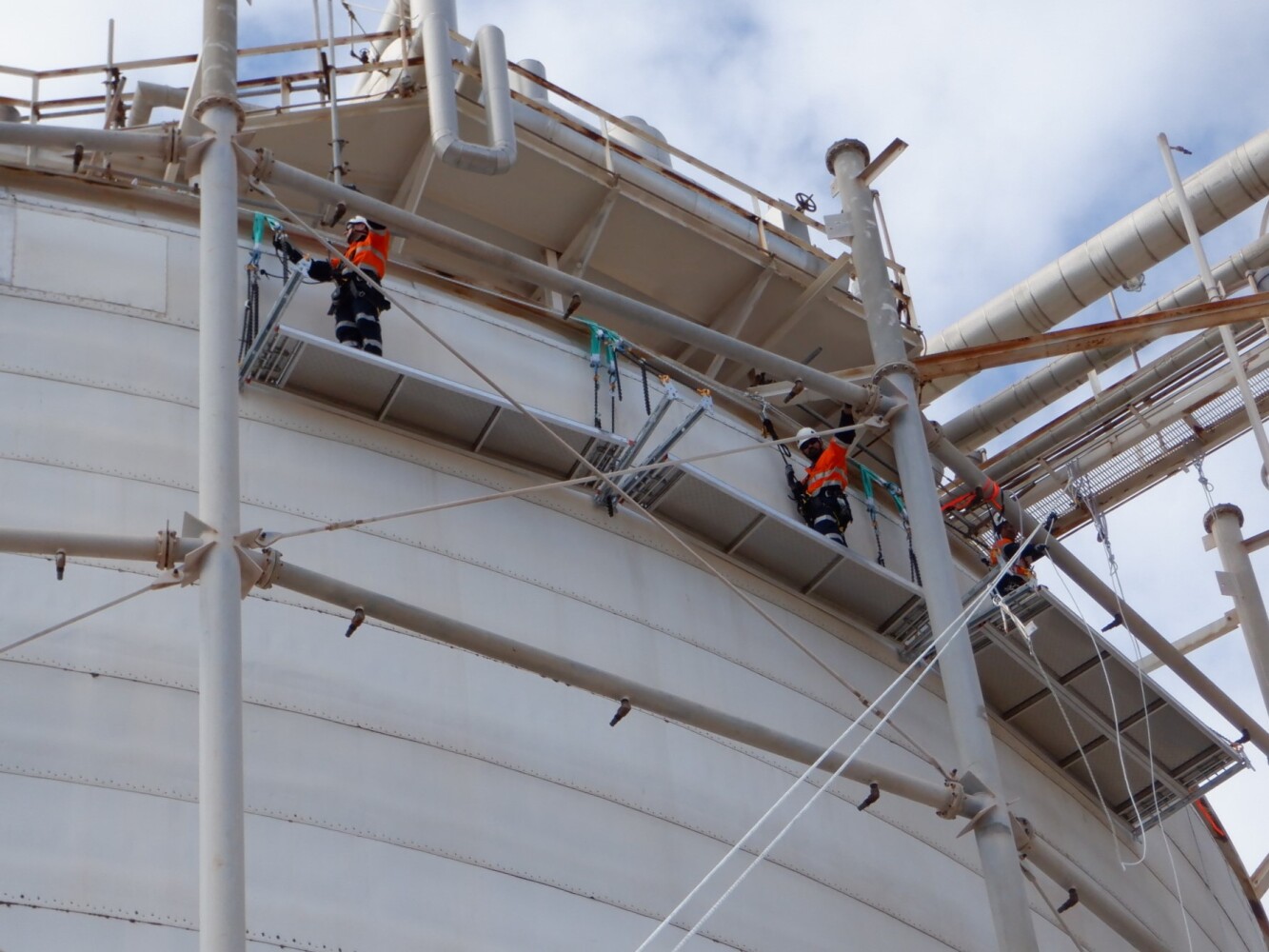 The suspended deck system we use is up to 80% more cost-effective, 5x lighter, and 75% less bulky than traditional scaffolding. It also offers a higher factor of safety, reducing the risk of accidents and improving the quality of work. This system is designed to withstand high winds and heavy loads, making it a reliable solution for accessing hard-to-reach areas.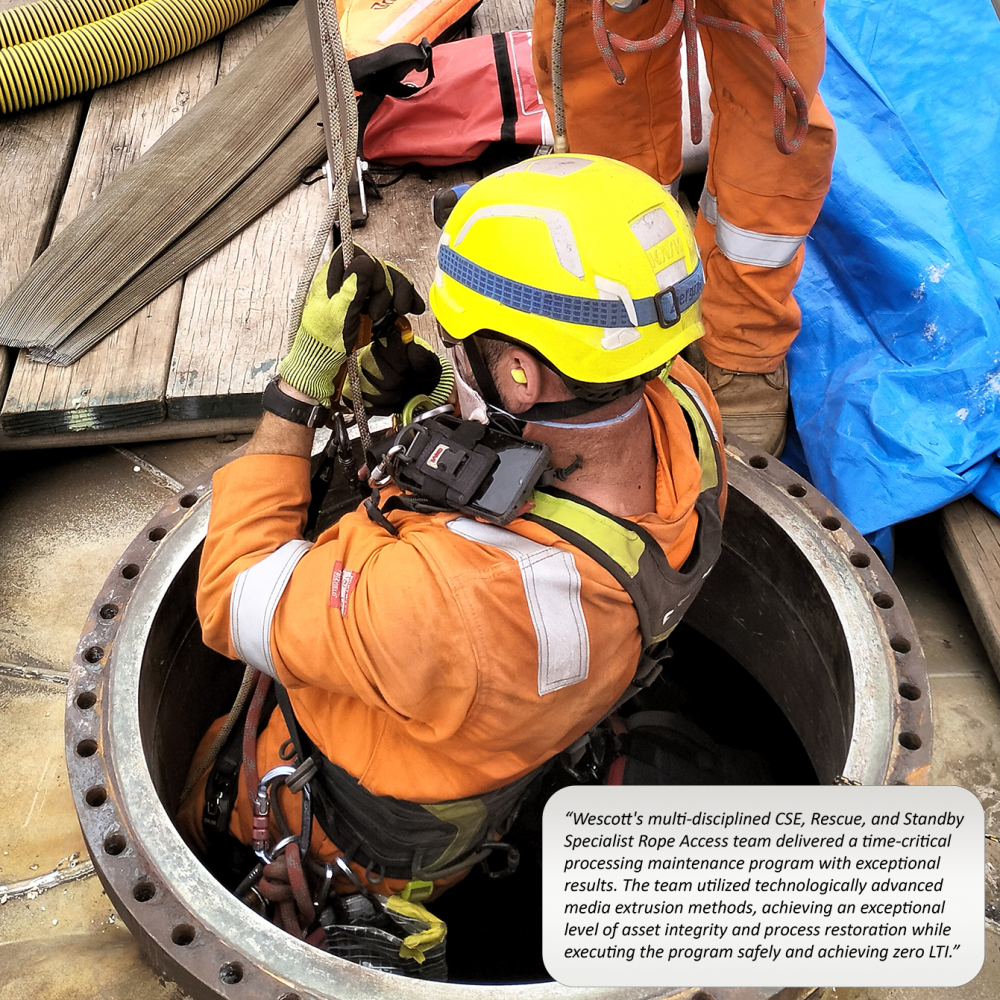 We recently completed a challenging project involving the removal and replacement of over 20 tonnes of absorption media and conducted a thorough internal vessel inspection, all while handling waste management and coordinating all necessary resources.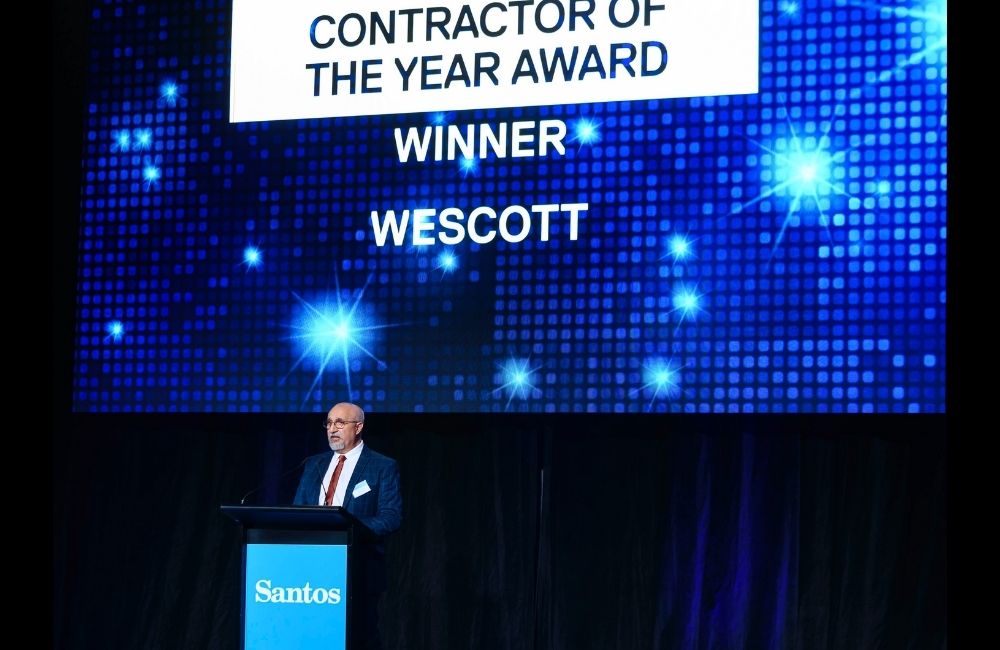 Wescott was thrilled to receive the award of Contractor of the Year at Santos's Annual Directors' EHSS Awards, held at the Adelaide Oval on Tuesday 20th April.
Reality Capture Modelling Video
Rope Access Blaster-Painters