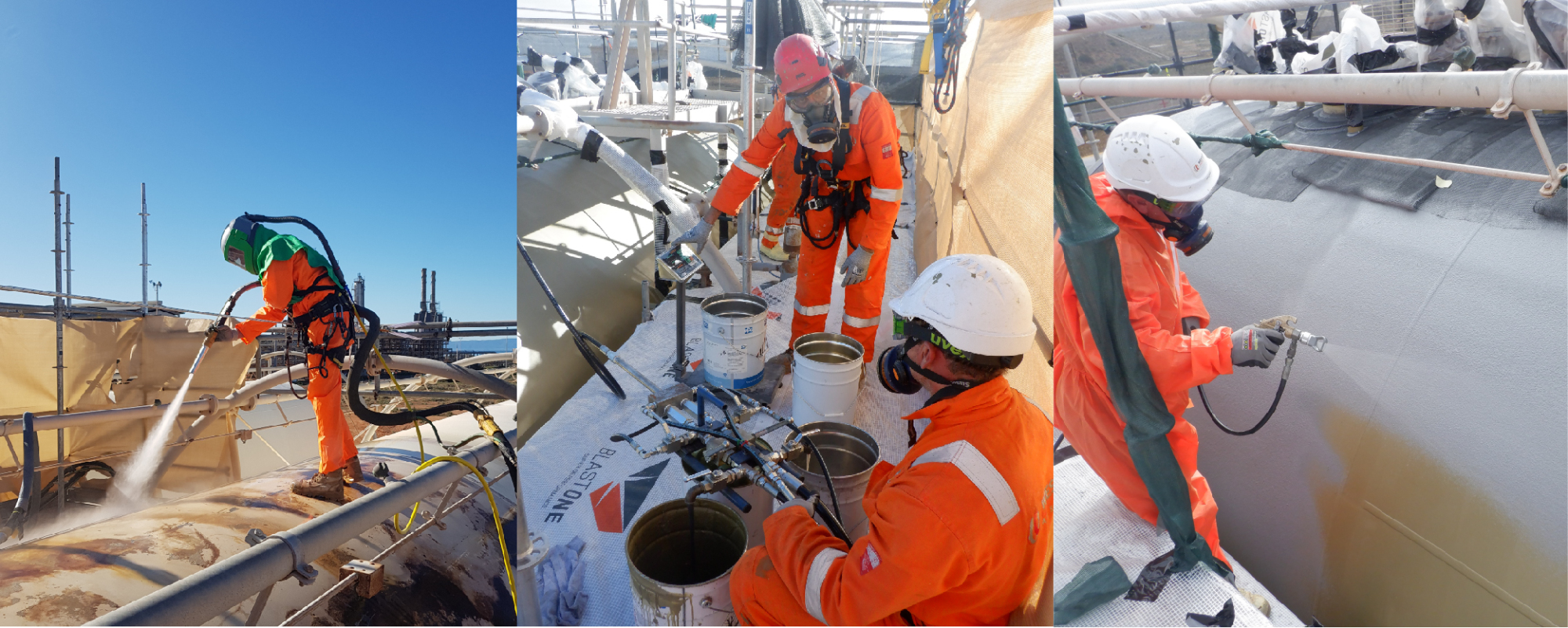 Remediation of Passive Fire Proofing to Bullet Tanks, Hydrocarbon Plant
The turnkey project was conducted by a dynamic crew from encapsulation and removal of existing degrading PFP, through to surface preparation and application of the new technical coating to achieve the specs.
PROJECT DETAILS
Client: Santos
Location: Port Bonython Hydrocarbon Plant, SA.
Duration: 3 weeks per tank
Man Hours: 1,260 per tank
LTI Hours: 0
Team: 6 - Supervisor, Plural Operator, 4 x Specialist Ropes Access Blaster/ Painters/PFP Applicators.
Product: PPG PittChar NX
METHOD
Encapsulation of the tanks
Removal of existing & degraded Fendoiite
Mechanical Surface Preparation - using a mix of hand and power tools
Surface Blasting using the innovative EcoQuip Vapor Blast - limits debris and run off by 92%
Spray applying PPG PittChar NX to Butane/Propane Storage Bullet Tanks to spec using Wescott's spec-engineered Plural Pump
Includes conducting interval testing and inspections as per procedure.