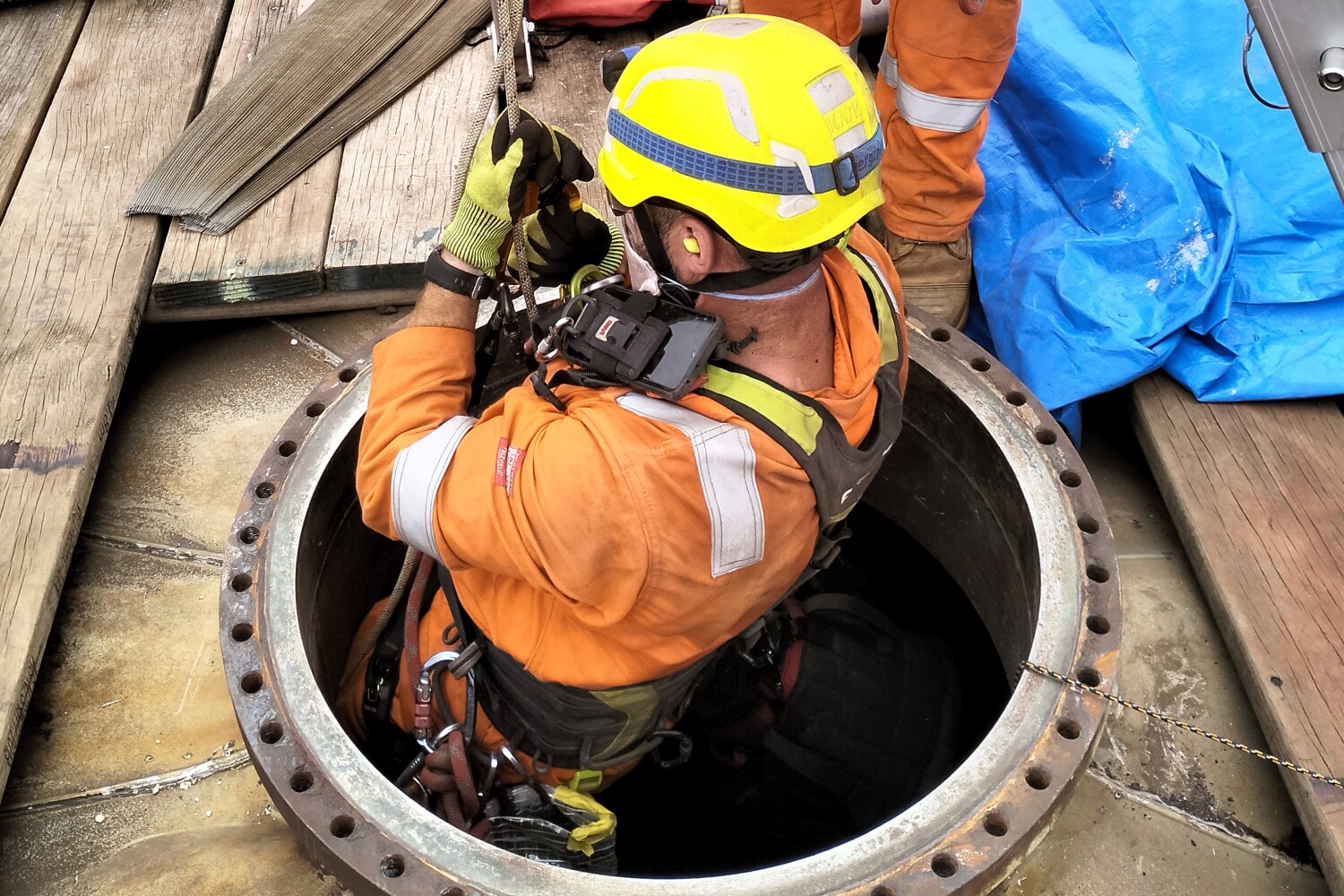 Wescott Successfully Completes Challenging Shutdown Works
Scope:
Insulation
Location: Specialist Gas Facility, Altona, VIC
Date: Christmas Shutdown 28th Dec 22 – 07th Jan 23
Duration: 10 Days
Wescott: Principal Contractor / Turnkey project management
Engineering: Wescott's in-house Engineer defined the scope, methodology and worked alongside the client for a complete remediation solution leading up to the execution phase.
Materials: Absorption Media, SS Filtering mesh, gaskets, high-tensile mild steel bolts & washers, custom fabricated replacement venturi sheet metal cone and funnel system created in Wescott's steel fabrication workshop to assist with the media replacement.
Execution Team: 5 highly skilled IRATA rope access technicians trained in CSE Access, Rescue & Emergency Response.
Wescott's team was tasked with removing and replacing all insulation media and process piping for the purifier vessels. This bespoke project presented several challenges, especially regarding access to the vessels. Access was achieved by CSE Rope Access trained technicians through the access hatch at the top. Pipes were removed, and all corrosion defects inside the vessels were remediated before reinstating all pipes with new gasket seals after media replacement was completed.
Wescott removed the large process pipe sections with a 70-tonne crane to gain internal access to the units. Using Vacuload Series 4/Interceptor Recovery Unit and custom-fabricated fit-to-measure equipment, the CSE team removed up to 23 tons combined of Molecular Sieve and Alumina Oxide absorption media before completing a thorough internal vessel inspection for signs of corrosion or damage. This information was reported to the client's engineering team in real-time. Wescott refilled the units with new media and handled waste management and disposal.
As the principal contractor, Wescott coordinated and contracted all necessary resources, including stainless steel mesh, scaffolding, cranes, high-risk EWP, rigging, CSE rescue operations, and worked around the SIMOPS and installation team to remove and replace decommissioned valves to the Purifier units.